2802 W. Anklam Rd. | Tucson, AZ 85745 | Office: (520) 225-2000 | Fax: (520) 225-2001
All TUSD School Offices Will Be Open 6/1 - 8/4, Monday-Friday 8:00 a.m. - 1:00 p.m.
Morgan Maxwell is Awarded the 21st Century Learning Centers Afterschool Program Grant
Morgan Maxwell Families,
Great news!! We have once again been awarded the 21st Century Learning Grant. This is a program funded by a federal grant from the U.S. Department of Education and administered by the Arizona Department of Education.
Program Description
This program supports the creation of community learning centers that provide academic enrichment opportunities during non-school hours for children, particularly students who attend high-poverty and low-performing schools. The program helps students meet state and local student standards in core academic subjects, such as reading and math; offers students a broad array of enrichment activities that can complement their regular academic programs; and offers literacy and other educational services to the families of participating children. For more information visit: https://www.azed.gov/21stcclc/
If you would like to enroll your student in before or after school classes, please contact Rebecca Zamora (225-2053).
Contact Rebecca Zamora by email
Thank you,
Cesar Miranda, Principal, Morgan Maxwell K-8
Congratulations!!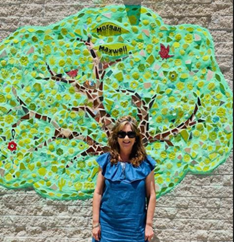 Teacher of the Year - Ms. Rebecca Zamora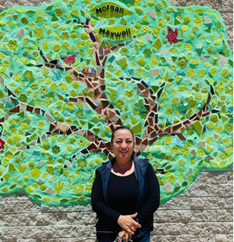 Support Staff of the Year - Ms. Cecy Beltran
Join our Kindergarten program!
What Makes Us Special
Morgan Maxwell's caring teachers create an environment where every child has the opportunity to succeed. The school offers rigorous core courses at every grade level as well as electives for children with all types of interests, such as interscholastic sports, astronomy and arts.

Every Morgan Maxwell classroom is equipped with a Promethean Board, Document Camera and student computer workstations. There are also two computer labs which are accessible to all students to enhance their learning.
Maxwell uses teams to help keep students on track and moving forward. Our team include teachers, counselor, MTSS coordinator, dean, curriculum service provider, social worker and the principal. The team approach and outreach create a supportive environment where children strive to do their best.